HUCAI Sportswear Fabric Guide
Share
Issue Time

11-05-2021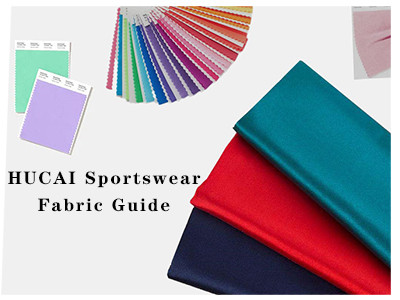 HUCAI Sportswear Fabric Guide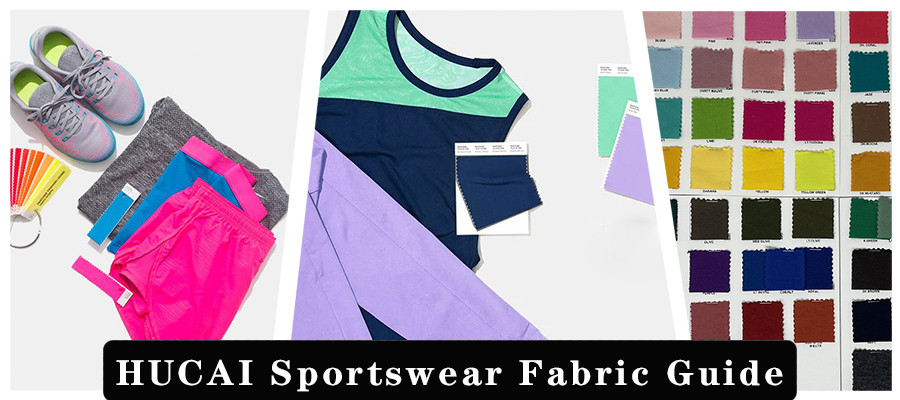 The reason why I started writing this news is: When chatting with customers, I will find that newbies who are first involved in the fitness clothing industry are naturally at a loss when trying to choose sportswear fabrics.
Hucai sportswear has therefore produced this handy guide for your reference. This should be the answer you are looking forward to.
We all hope that sportswear and the fabrics that make them have three main qualities-comfort, elasticity and breathability. Of course there are other features, but they are not that important. Let's take a look at some conventional fabrics below:
Tight-fitting sports bras/leggings and the like need to absorb moisture and perspiration, can stretch and still maintain the shape of the fabric. Conventional fabric:
Pure color: 86% nylon 14% spandex / 73%polyester 27% spandex
Digital printing: 73%polyester 27% spandex
*The fabric weight is generally 280gsm-300gsm
Men's and women's tank top, T-shirts and light tops (sports and leisure)
Conventional fabric: 90% polyester 10% spandex / 60% nylon 30%polyester 10% spandex
*The cloth weight is generally 140gsm-250gsm
Men's and women's sweaters
The fabric composition of autumn and winter clothing is similar to that of summer clothing, except that the thickness of the fabric is different from the pattern. The weight of the fabric is generally 250gsm-350gsm.
Conventional fabric:
Non-elasticity category: 100% cotton
CVC (the fabric only contains polyester and cotton, and the cotton content is more than 65%) 65%cotton 35%polyester
Elastic category: 95% cotton 5% spandex
65% cotton 30% polyester 5% spandex
90% bamboo fiber 10% spandex
95% modal 5% spandex
86% nylon 14% spandex
Of course, not only these, we can also purchase fabrics according to your requirements.
Do you understand? If you need any help or guidance on which fabric is best for your business and output, or about our latest design wholesale gym wear, or if you have your own design concept that you want to become a reality, you can contact us !
Contact information:
E-mail: admin@hcsportswear.com
+8613602338395