What Is Spandex? Why Does Fitness Clothing Need Spandex?
Share
Issue Time

11-15-2021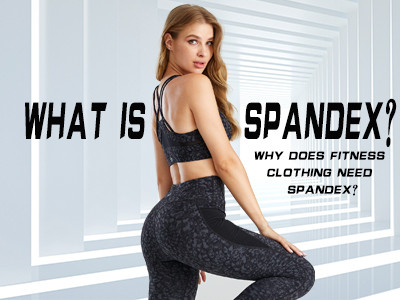 What Is Spandex? Why Does Fitness Clothing Need Spandex?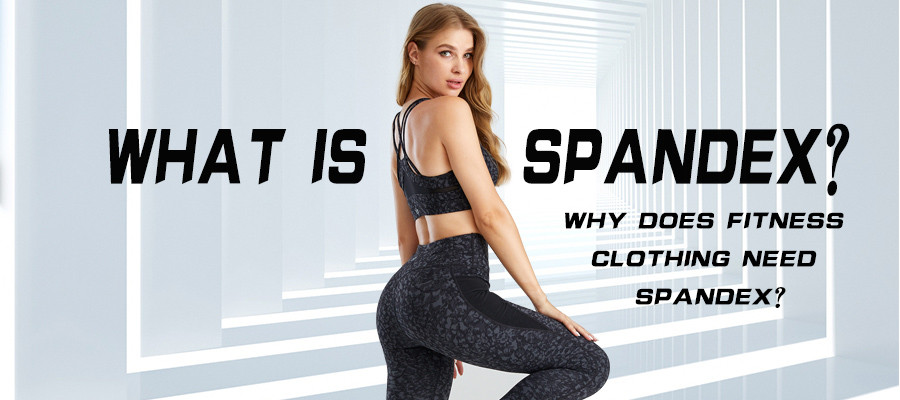 Speaking of spandex, novices may be confused as to why fitness clothing needs spandex. For this reason, Hucai sportswear specially issued this article to help everyone. Keep browsing to learn more:
Who is spandex?
"Spandex" is also called Lycra or elastic fiber, which is made of a fabric that stretches the product and maintains its shape. Spandex fiber was created by Joseph Shivers, a chemist from DuPont. DuPont called this fabric spandex, but chose "Lycra" as the brand name to make this material popular.
Today, spandex exists in the entire apparel industry, from underwear, fitness clothes to high fashion, and has been used in other fields.
Why do fitness clothes need spandex?
As a stretch synthetic fabric, spandex is very popular in fitness clothing that requires support, comfort and fit. reason? Let's take a look together:
1. It is elastic and not easy to deform. Even if stretched repeatedly, it will retain its original length and shape.
2. No air permeability. Fortunately, it is never used alone, but in combination with a variety of different fibers.
Such as cotton + spandex: not only has the comfort and breathability of cotton fiber, but also takes into account the characteristics of good elasticity and non-deformation that cotton fiber does not have, making the fabric more comfortable and fit.
Polyester+Spandex: It not only has the function of absorbing moisture and perspiration, but also can stretch flexibly and fit your body shape.
3. Fit and comfort: Fitness clothes made of spandex can show perfect fit and comfort. Like spandex leggings, it fits tightly to your legs while you can move around freely.
4. Durability: Spandex can resist the abrasion caused by grease and sweat, which is also one of the popular factors of spandex fabrics. In addition, spandex products are easy to maintain and do not require special washing care.
5. Good processability, spandex is easy to dye. Fabrics containing spandex can be dyed, printed and finished in accordance with most processes of other fiber processing.
Do you understand spandex? If there are any unresolved issues above or you have any interest in our spandex workout set, please feel free to let us know! The corporate culture of Hucai sportswear is to help more people successfully expand or establish a wholesale fitness clothing brand, and establish a win-win relationship between us. Let us connect now to get to know each other better!
Contact information:
E-mail: admin@hcsportswear.com
+8613602338395