Why Is Polyester Spandex One Of The Best Choices For Fitness Apparel?
Share
Issue Time

02-25-2022
Why Is Polyester Spandex One Of The Best Choices For Fitness Apparel?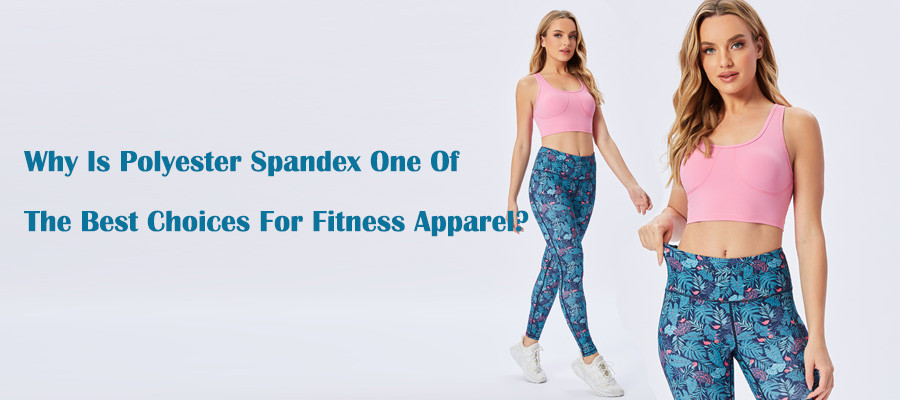 To ensure that business owners choose to support your favorite fitness apparel, Hc sportswear has some experiences that we would like to share with you: for example, why is polyester spandex fabric one of the best choices for fitness apparel? Let's take a look.
In fact, polyester is known to be a popular choice for top athletic apparel manufacturers. It is lightweight, wrinkle-free, long-lasting and breathable. On top of that, it offers high strength, durability and amazing insulating properties.
Spandex is another material that is most commonly used in sports and fitness apparel. It has superior high elasticity, which makes the clothing flexible and comfortable during strenuous exercise. In addition, it wicks sweat quickly, breathes and dries, and in short, it's a great choice for an inexpensive, feature-rich, malleable material.
Okay, okay, I know they're both great materials. So what are the advantages of combining the two of them?
a. Good stretchability, not easily deformed, and no wrinkling
b. Soft and smooth hand feel, good elasticity, comfortable to wear fit
c. Good durability, good dyeability, and not easy to fade
Want to know more about the fabric of custom fitness wear? Stay tuned to Hucai, which is recognized as one of the best wholesale custom fitness apparel manufacturers. In addition, it will offer a large number of attractive women's and men's collections, including sports bra, Tank Top, T-shirt, hoodie, jacket, shorts, leggings and so on. Hurry up and contact us for more details!
Contact information:
E-mail: admin@hcsportswear.com
+8613602338395