Attention ! Prospects Of The Sportswear Industry In 2022
Share
Issue Time

2021/11/01
Summary
The trend of sportswear in 2022 in this news.
Attention ! Prospects Of The Sportswear Industry In 2022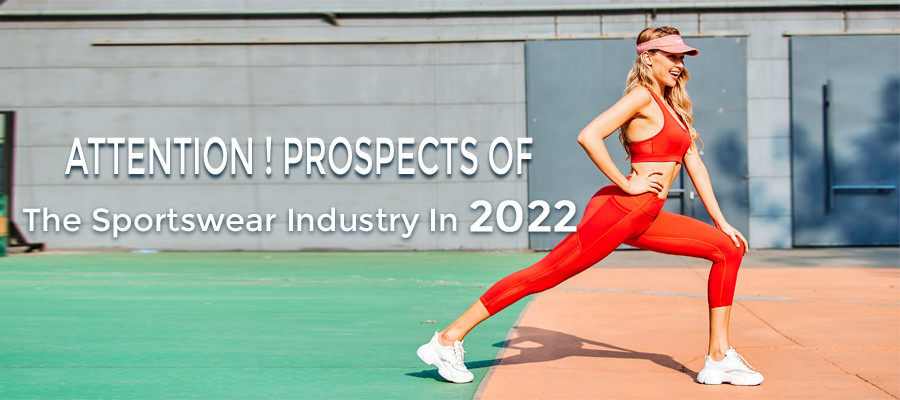 Hc sportswear will lead you to predict the trend of sportswear in 2022 in this news. Let's take a look:
(1) "Sports and leisure" is booming
Athleisure-an appropriate abbreviation for the words "sports" and "leisure". The celebrity endorsements on social media and the growing health culture have accelerated the movement of sports and leisure across the global fashion landscape. At the same time, the sportswear industry is also accumulating and breaking through the traditional limitations, allowing the wearer to easily switch between leisure and exercise. Some people in the industry call this trend "sports and leisure." Now, items including yoga pants, jogging pants, tank tops, sports bras, hoodies, etc., are increasingly designed to be suitable for daily wear, not just Is exercising.
(2) The influence of yoga culture expands
According to the 2020 fashion insights of Lyst shopping platform, the influence of yoga culture has expanded in the past two years, and sales of Lyst yoga-related products have increased by 42%. Consumers of sportswear will choose more colors when buying yoga clothes. Soft tones such as light blue, light pink and beige have received more attention. The traditional white and black, interest has declined, and this influence has also expanded the sportswear industry.
(3) Increased demand for sustainable procurement
The green movement is booming, consumers (especially Millennials and Generation Zs) and the fashion industry demand better and more sustainable clothing production. Under this trend, the demand for sustainable procurement of fitness clothing from brands and retailers has increased. Fitness clothes made of materials such as plastic water bottles, renewable plant-based materials and brand-new recycled polyester.
(4) Promote fair labor relations
More and more sportswear companies are reviewing their supply chains to create inclusive labor and working conditions and assume corporate responsibilities.
(5) The upsurge of one-piece fitness clothes
One-piece sportswear such as jumpsuits, jumpsuits, and tight tennis skirts have officially returned, with sales increasing by 83% in the past year. More and more women like to use this simple way to upgrade traditional exercise or yoga pants.
(6) Embrace larger size
As fitness influencer Chais Jernigan said: "Caring for your body is not limited to a certain body shape", and more and more sportswear brands are now aware of this. Such as Nike, Fabletics, Girlfriend Collective, etc. In addition, more and more clothing brands are abandoning labels such as large and small sizes, and the introduction of more diversified clothing styles is also the influence of this trend.
(7) Smart sportswear technology and personalized customization
Smart wear is becoming the mainstream of the sports industry to help customers better track exercise movements and monitor health conditions. Lululemon is the leader in the sportswear industry to launch smart clothing.
"Internet + clothing customization" has become the mainstream of the sportswear industry. With the continuous advancement of clothing digital technology, brands can provide customers with more customized clothing. Customers can provide their own customized needs through the website.
(8) China's sportswear market: a positive opportunity
Between the government-supported fitness policy and the increase in spending power, the demand for sportswear in the fitness environment and social interactions has increased. According to Activewear research, Chinese consumers only own 2.5 T-shirts, 2 compression or tight-fitting shirts, 2 vests or sleeveless shirts, 2 shorts and 2 pants on average. This relatively low data shows that the Chinese sportswear market still has potential and is an opportunity to expand the market.
(9) Streetwear trends
There is no denying that the craze for unisex streetwear is still prevailing, especially street fleece and jogging pants. Sports and leisure styles have become more neutral not only in tailoring but also in color. The boundaries between male and female styles are blurred. More and more men are wearing leggings, cycling shorts and jogging pants, while women are replacing leggings with jogging pants.
Do you know the industry trend of sportswear in the future? If yes, I am glad that this article can help you. If you are looking for a professional sportswear manufacturer to help you expand or create your own gym wear , Hucai will be your best choice! Send us an email to inform us of your needs and give your business an advantage.
Contact information:
E-mail: admin@hcsportswear.com
+8613602338395