What Is Moisture Wicking?
Share
Issue Time

2021/11/18
Summary
HC sportswear takes you to explore:What is a "moisture wicking" fabric?
What Is Moisture Wicking?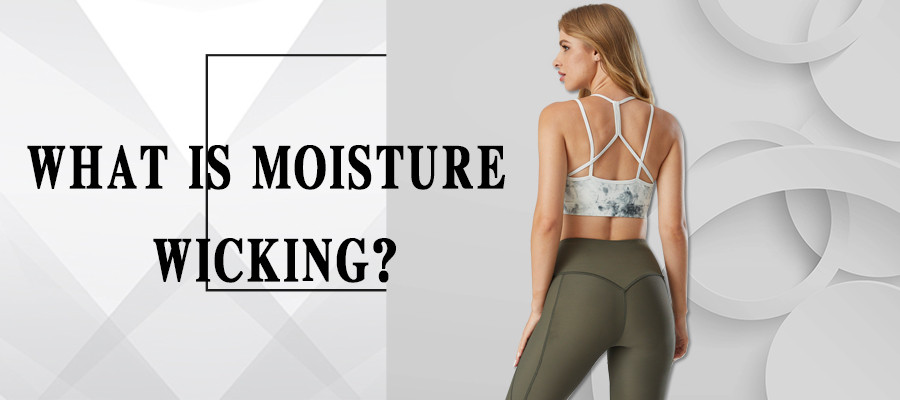 When buying fitness clothes/sportswear, it is almost impossible not to encounter "Moisture WICKING". Brands always claim that their fitness clothes are made of moisture-wicking materials, which shows its importance. So what exactly is it? HC sportswear takes you to explore:
What is a "moisture wicking" fabric? How does it work?
Moisture wicking fabrics are often referred to as "moisture absorbing and quick-drying fabrics" or "breathable fabrics". Moisture-absorbing and sweat-wicking fibers have two main functions: one is to quickly drain sweat to the outer surface of the fabric; the other is to dry quickly so that your sweat will not soak the fabric. As a result, you will feel more comfortable because your body can effectively regulate the temperature, and the fabric that touches your skin has a dry, non-sticky feeling.
Which fabrics absorb moisture and wick away sweat?
Most moisture wicking fabrics are synthetic fabrics
*For example, polyester is an ideal choice for gym clothes because it is breathable, lightweight and quick-drying. However, it tends to retain the smell and can even promote the growth of bacteria.
* In the workout clothes series, you can find many made of nylon. why? Nylon has good wetness, mildew resistance, and dries quickly. It is very comfortable to wear, elastic, and very light, which makes it very suitable for exercise. However, nylon may retain the odor-if you sweat a lot, it's not good! In addition, the breathability of nylon depends on the size of the yarn or weave.
*Micromodal is one of the most breathable and sweat-absorbent fabrics currently in use. It has a special temperature regulation function, so you can feel comfortable in any weather. Because it is super soft and has a silk-like texture, it is an ideal material for workout clothes. But it should be noted that Micromodal will occasionally pilling.
*Bamboo fiber: soft and cool texture, good for regulating body temperature, suitable for wearing all year round. However, it is expensive.
*In addition to the above fabrics. There are also Polypropylene, Merino Wool, wool, etc., which are also very good moisture wicking fabrics.
Why choose moisture wicking fabric?
Obviously, moisture-wicking fabric helps people stay dry during exercise and helps maintain a stable body temperature in cold weather. It is the most suitable fitness clothing for your exercise.
About us:
If you are interested in adding fitness clothes with moisture wicking function to your collection, please feel free to let us know. We are a sportswear manufacturer located in Dongguan, China. We can produce various fabrics for your brand. Contact us now, we look forward to creating your own amazing personalised activewear and fitness wear series.
Contact information:
E-mail: admin@hcsportswear.com
+8613602338395