6 Tips For Online Promotion Of Workout Clothes Brands
Share
Issue Time

2021/12/16
Summary
Hc sportswear will discuss with you, lead you to success in online sales and increase your sales. These suggestions will be a powerful tool for you and your workout clothing brand:
6 Tips For Online Promotion Of Workout Clothes Brands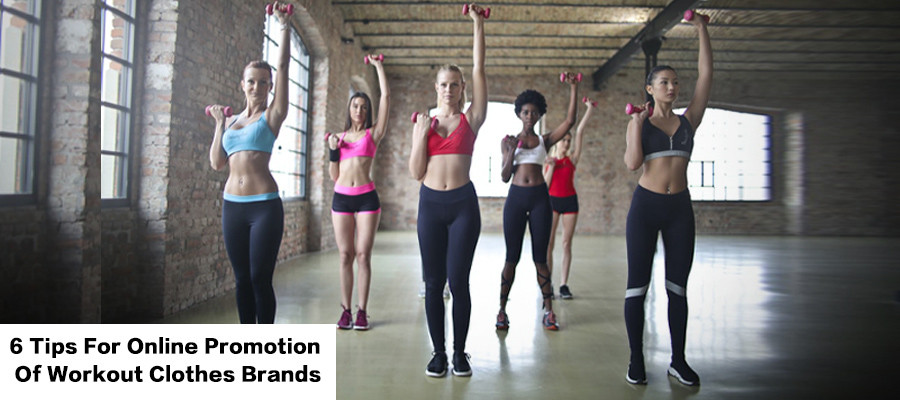 It is not easy to find your direction in the highly competitive workout clothes market, especially if you neglect the key steps of promoting your fitness clothing brand online. So what are the key tips? Hc sportswear will discuss with you, lead you to success in online sales and increase your sales. These suggestions will be a powerful tool for you and your workout clothing brand:
Know your audience
Consumers of fitness clothing have some characteristics-for example, they may take part in physical exercise regularly, and regard going to the gym and exercising as an essential part of their lives. But it should not be taken for granted that they are a GM group. The workout wear market is huge. The clothes people wear in yoga classes are very different in appearance and feel from those worn on the track. From yoga to spinning, to HIIT and cross training, even different fitness programs have their own aesthetic standards. Be clear about your positioning and make sure your marketing reflects this.
social media
It is one of the main promotion vehicles of a brand, it can be Instagram, Facebook, Youtube and so on. It is free, and almost everyone on the planet can be reached!
Promoting your workout clothing brand on social media is not complicated, but there are some guidelines to follow. Every social network is different, you cannot post the same content anywhere, otherwise, your efforts will be naught. At the same time, build a community around your brand. Encourage customers to share their photos and videos.
Sponsor/influential person
Use influencers, those with the most active and relevant followers. This is a very effective way to reach your goal directly, through an intermediary who knows exactly how to sell your product to its audience. People who are popular on Instagram, Facebook or You Tube will retain a group of people who think they are trustworthy. It is also a good idea to look for quality products from good quality workout clothing wholesale manufacturers to attract influential people.
Directories and forums
Think about your social network promotion! Another effective way is to register your fitness clothing brand in the theme catalog or even the general catalog. Generally speaking, this is a free action, so this is a great boon to promote your fitness clothing brand.
Take high-quality photos to promote online sales
Photography has inspired many people on the Internet, whether it is an art form or a more commercial form. Professional marketers are aware of this and rely heavily on photography to promote their products.
Photos are crucial, especially after Instagram has risen to become a social platform for publishing, promoting and selling brands. Make sure you have a series of photos. Use the right model—preferably someone who is actually involved in the sport or fitness field you care about—show how your workout clothing collection looks when you wear it. In addition, product detail drawings are also very important. Can make consumers more aware of product features. If you are selling online, you need your customers to get a strong sense of the quality and style of your product from the visual content.
Offer discounts on purchased items
Providing promotional codes through social networks to allow users to get discounts on purchases is a resource that can provide added value to brand fans or followers in social networks, which helps provide loyalty. In addition, increasing sales during a certain period is also a good choice. Sell with less profit, but in more quantities.
Looking for a quality workout clothes manufacturer in China? Hc sportswear, we are professional, efficient and wholesale price, providing services for fitness clothing brands and influencers. Have its own factory and support its own brand service. Provide private label gym clothes to customers from the United States, Europe, Britain, Australia and all over the world.
For more details, contact us.
Contact information:
E-mail: admin@hcsportswear.com
+8613602338395