How To Wash Your Leggings?
Share
publisher

Ken
Issue Time

2022/04/11
Summary
The article will introduce how to effectively clean leggings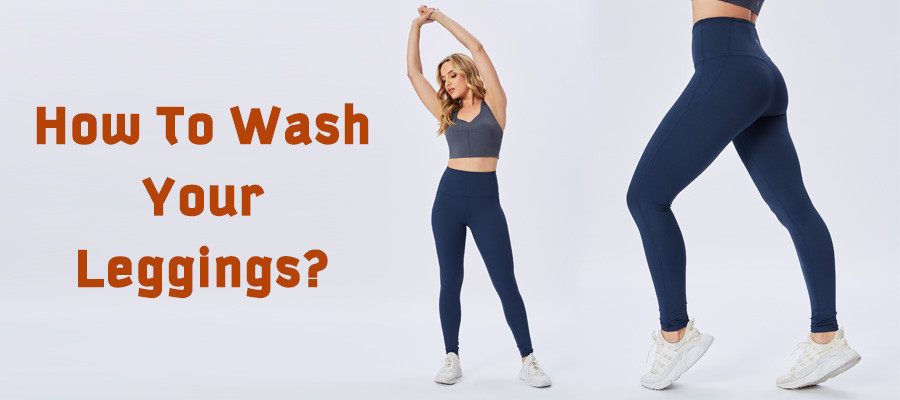 Leggings become very heavy after you have finished exercising and absorbed a lot of sweat. So do you know how to wash them. legging is not the same as normal clothes, leggings are more likely to be stretched and rubbed. Once improperly washed, leggings are likely to be worn out. Properly washing your leggings can better maintain the quality of your leggings and improve your efficiency every time you exercise!
1.Wash immediately after you exercise. If you don't sweat much and just go out to get a cup of coffee, do you still need to wash it? The answer is yes, you need to wash your leggings every time you wear them, and you need to hang them up to dry after each wash.
2. The first time to wash leggings with water can be, do not need to use washing powder, leggings have a fixing agent, water washing can strengthen the dye, so that the fixing agent more stable
3. Do not use hot water to clean. Daily washing with cold hand water is best, never soak for a long time. Do not add bleach, bulking agents, or laundry detergent containing bleach ingredients. Use the best color protection detergent or lingerie detergent, wash and dry as soon as possible
4. If you do not want to hand wash, using the washing machine is also possible. But never use the high speed stranded dry mode, as this will cause your leggings to wear out and stretch excessively. So you need to choose a gentle cycle mode or a slower spin mode
5. Each pair of pants has its label, and the label has care can let you know more about how to wash. Which way is possible and which is not
6. Sort before cleaning. Avoid damage to your leggings when washing. Clothes with zippers or clothes with velcro have a high chance of causing damage to your leggings. You can also turn your leggings over before washing so that you can clean the dirtiest parts.
If you are looking for a manufacturer of high quality fitness wear and leggings collections, you can visit our website where our fitness wear can be washed and worn repeatedly without causing damage or deterioration. The fabrics we use are of the highest quality.We are a wholesaler of sportswear located in China and have more than 20 years of experience in producing sportswear with rich experience and technology. We can print your brand's exclusive logo and label, and we have quality control for every production process.For more information,please contact us!
Contact information:
E-mail: admin@hcsportswear.com
+8613602338395