The World Cup Focus Qater Middle East
Share
publisher

wuyuhao
Issue Time

2023/03/01
Summary
The Football World Cup, one of the hottest and biggest sporting events in the world, is taking place in Qatar.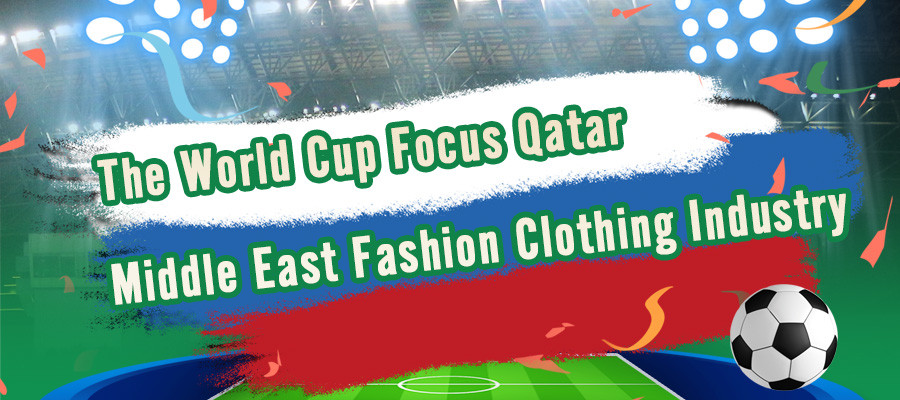 The Football World Cup, one of the hottest and biggest sporting events in the world, is taking place in Qatar. Football fans from all over the world flocked to Qatar to watch the event, both online and offline. With the football World Cup in Qatar coming to an end, more and more people around the world are paying attention to the Middle East and learning about its cultural practices. As the richest region in the world, the sports industry is permeating everyone's life and is an inevitable part of it. Being rich also brings together business opportunities from all over the world. More and more businessmen are looking to the Middle East region, especially the most popular sports events and sportswear men's and women's wear industry chain. Therefore, the customized sportswear industry chain is increasingly favored by major brands. If you want to take the lead in seizing the business opportunities of customized sportswear in the Middle East market, it is particularly important to choose a reliable supplier of customized sportswear.
As one of the best custom sportswear suppliers in China, HUCAI serves the world's top sportswear brands. 2023 HUCAI, in an effort to further expand its market, has opened a custom Middle East sportswear website to better serve its customers in the region. HUCAI Custom sportswear Co., Ltd. has its own excellent fashion designers and sportswear sample manufacturing experts, can perfectly realize the design ideas for your sportswear; There are also experienced dedicated staff to help you select the best fabrics for your target market season, climate and clothing habits. HUCAI is able to make custom clothing for you in different categories, from men's and women's sportswear to nightgowns for the Middle East.
If you're looking for a sportswear manufacturer, I can help you. Hucai is a well-known manufacturer of women's sportswear in China. With 24 years of experience in apparel manufacturing, Hucai also offers the best custom service in the global apparel manufacturing market. If you have any idea, please do not hesitate to contact us, we can give you the best foreign trade service.

Contact information:

E-mail: sales01@hcsportswear.com
+8613602338395